Cultural Quirks: Five things the expat needs to know about Canada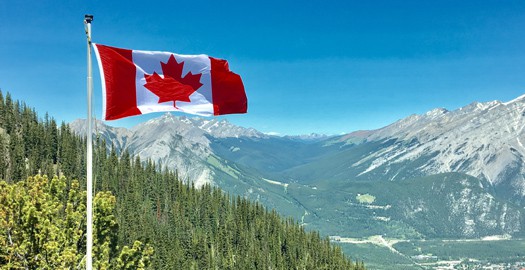 Home to hockey, snow and maple syrup, Canada has proved to be the top destination for British expats over the last few years. There are more than 600,000 expats living in the country as those looking to emigrate have been won over by the financial security, excellent health care and wide open spaces. There are a few cultural differences to contend with however, but fortunately we've put together this list of quirks in case you're looking to move to the home of the maple leaf.
Weather
Though we like to complain about the weather in the UK, we're actually fortunate when we consider its predictability and gentle flow through the seasons. Canada isn't quite so consistent. Summers can hit uncomfortable highs of 27C while winter temperatures can plummet to -5C and even -23C in the high North West of the country. There's no shortage of snow either with some areas having an average snowfall of 407inches. Fortunately most homes are built to cope with the harsh conditions, so steep roofs and aluminium cladding are all features of the Canadian skyline.
Distance
Canada is the second largest country in the world after Russia, and is divided into ten provinces and three territories. Despite it being nearly 40 times as large as the UK, its population is only half as much which means lots sparse areas and hefty distances between towns and cities. For instance, what may look like a short drive between Quebec and Ottawa is actually a near 300mile trip. This is about the same distance as London to Paris.
Language
You may think that there wouldn't be much of a language barrier but around a quarter of Canadians speak French. The majority of these hail from Quebec but it was enough for Canada to declare both English and French as equal native tongues. Canadian English merges together British and American English but most Europeans will struggle to distinguish this from standard American rhetoric.
Sport
While Canada is starting to recognise sports such rugby and cricket, Ice Hockey will always be the country's most prevalent sport. It is arguably what the country is most known for, helped by its sporting reputation on the international scene. Its other official sport is Lacrosse which tends to get played in the summer. Don't fret though if you're worried that you'll never be able to replace the emotions of football (or soccer as they call it), because football has the most registered players of any team sport in Canada.
Cost of living
You may be so used to hearing about rising costs and unreasonable prices that you may not even notice it anymore. However, even just a short spell in Canada will alert you to how high the cost of living is in the UK. The majority of goods in Canada tend to come in at around 10% less than the UK while the average restaurant bill is 15% less. You will also find petrol surprisingly cheap with it being nearly 50p per litre less than that of the UK. However, you will notice that your grocery bill is a little more expensive so perhaps you'll spend more on dining out than buying bread and milk.
If you're planning a move to Canada check out our page on that country or have experienced it already why not let us know in the comments section.
Photo Credit: Pexels