What is the Cost of Relocating to Spain?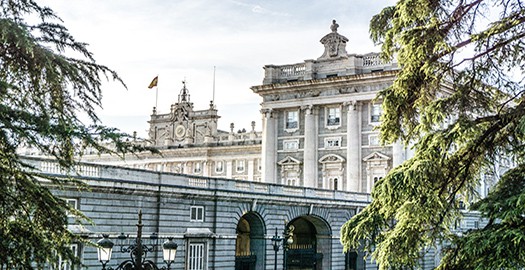 Spain is a very popular hotspot for people moving overseas. A survey by The Guardian revealed that nearly 400,000 UK citizens live in the country. The research found that 390,880 Britons inhabit Spain and is it any wonder why?
The country offers sun, sea and sand and a wealth of job opportunities. Spain is overwhelmingly rich in history, art, and culture- but what is the cost of relocating there?
Here is a financial guide for moving abroad to the destination:
Every country has its own tax arrangements and in Spain the Personal Income Tax is a direct tax levied on the income of individuals. The cost of moving means that non-residents are accountable for income tax liability on any income arising in Spain. This is money deposited in a Spanish bank, on a Spanish property, or income derived from any business in Spain.
Should you fail to pay the tax, you can be charged and penalised by the Spanish Tax Agency. If you earn more than €22,000.00 a year, you must file an income tax return.
Spain's economy is the 14th largest in the world but similarly to other countries, it has suffered some difficult financial times. The labour force is 23.13 million and the unemployment rate is at 20.8%. Most countries that you relocate to will be experiencing some sort of loss making, as after all the world is going through a recession, but the key is to research your job industry and find out how it is performing.
Sea freight is a more cost-effective transportation process than land or air for shipping anything from a single item to a full container load; but Robinsons are able to deliver goods to Spain by land utilising our own fleet of modern, purpose built vehicles to provide a complete door to door service.
When planning your budget, take into account the cost of moving your furniture/belongings, insurance, time and storage costs.
As a guide, a shared service for an average 2 – 3 bed family property £2,500 – £3,700 + VAT. Direct services for similar are between £4,000 – £7,500 + VAT.
The property market in Spain is similar to the UK- the recession has affected house prices but there are some great deals on the coast and prices are less inflated in the inner city. The fall in property prices offers scope for negotiations.
The benefits system is comparable to the UK including health, social and security. As an expat, you are likely to be included in the social security system making you eligible to receive unemployment, maternity and retirement benefits.
Are you moving to Spain? Get an online quote today!
Photo Credit: Pexels