Considerations for moving through the summer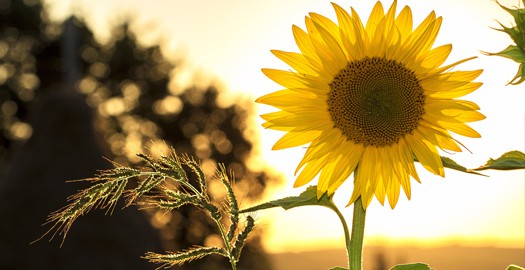 We all know that a house move probably isn't going to be the smoothest period of time for you and your family, and although we'd all love to pick the quietest and most convenient time to move, it unfortunately doesn't always work that smoothly. If you're planning a move this summer, here are the top things to consider prior to going ahead with your move.
The Weather
The summer weather is a big positive when it comes to moving. You might think that on a sunny day, the last thing you want to be doing is lugging your possessions to your new home and getting set up at your new place, however doing it in the warmer dry months is a vast improvement on having to carry out the work through the winter. Wet and icy floors are treacherous at the best if times, so the comfortable warmth of summer is a big bonus on the day of your move.
Offload your rubbish
When moving, it's the perfect time to offload the hoards of rubbish you'll have accumulated in your home. In many households, plenty of cupboards wardrobes and the loft area will be a space where useless old items get stored, so when moving, it's the perfect time to have a thorough clean out. Summer is prime car boot season, so if you've got any handy items you simply don't have use for any longer, make the most of your local car boot and raise some funds to help fund the move.
School
If you're planning a move with children, it's worth bearing in mind the importance of timing when it comes to school terms. If you're moving a considerable distance, or even a short distance that required your children to change schools, then timing is vital. The school year begins in the Autumn and if you're moving with children it's worth considering when the timing of your move will cause them the least amount of disruption academically. A summer move means that they won't be unsettled from the flow of their term, and ensuring that the move is carried out over the summer holidays means that they'll be able to start at their new school a fresh at the beginning of the next academic year.
Avoid Fridays and weekends.
If you're after a painless and carefree transition from old home to new, then it's worth trying to avoid a weekend move. Friday, Saturday and Sunday are by far the most heavily requested times for removal due to the fact that everyone is keen to get settled during their days off work and prevent causing disruption to their working week. If you have absolutely no choice but to move on a Friday then book everything early and make sure you've notified your bank and utility companies of the move well in advance to ensure some peace of mind.
Photo Credit: Pexels