When Is The Best Time To Move House?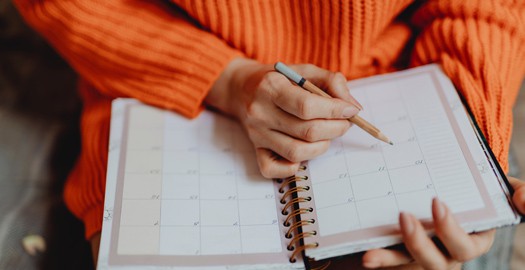 No matter what day, week or month you decide to make your move, relocating is a stressful experience for all those who are involved. In order to allow yourself the best possible transition, timing is a key factor to consider in your plans. Below are a few ways to ensure your timing is most beneficial to suit your lifestyle and individual needs, in order for you to experience as smooth a transition as possible.
Time of The Day
Moving house can be a very time-enduring process, particularly if you're moving a considerable distance. Therefore, when it comes to the best time of day for you to begin your move, the earlier the better. By moving at the crack of dawn, you allow yourself more time to complete your move, unpack and settle into your new home.
Mid-Week
The majority of people moving house tend to do so on weekends. Whilst weekends are more conveniently suited for your working hours, it also means that moving companies are at their busiest time of the week. Therefore, in order to allow yourself the most available resources with the most available amount of time, it's advised to make your move between Monday – Thursday. This allows you to relax and not feel any pressure from outside influences.
Seasons
Moving house in the cold winter months may not appear to be the most appealing time of year. However, this also means that very few people decide to make their move during the colder seasons. Therefore, this allows you to have full focus of your moving companies to suit your needs and still be settled into your home for the New Year.
Holidays
Statistics show that it's best not to move house around busy periods of the year, such as Christmas and New Years. Moving house around the holiday period is often more expensive and rushed. Due to the harsh weather conditions there is also a higher likelihood of damages. Therefore, in order to make your move more beneficial to you, you will find that it is best to move during late spring to early summer.
Children
Timing is not the only factor to consider when moving house. Moving is a stressful experience, perhaps even more so when children are involved. However, in order to move at the most convenient time to suit your children as well as yourself, early summer appears to be the best. With six weeks of school holidays, your children are given the time they need in order to settle into their new home and neighbourhood with little distractions or interruptions.
Photo Credit: Pexels