Two and Three Bedroom Properties are Proving Popular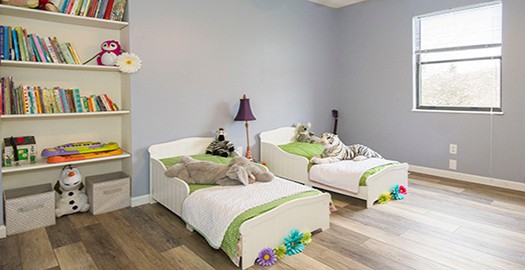 Two and three bedroom homes are currently the most popular property types, according to a recent survey.
Home Sale Network, the estate agency organisation, carried out the survey amongst their members and concluded that potential property buyers are more interested in looking for homes with two or three bedrooms.
The findings also revealed that four or more bedroom properties came second and two or three bedroom flats or apartments were ranked in third place.
Not only did the survey seek to find the most popular types of property, it also announced that town or city centre areas are the most sought after places to live, with suburban areas rated as the second most popular location.
On the contrary, the AA conducted a study as part of their Home Emergency Response research and found that although 18% of adults aspire to own a semi-detached house with two to three bedrooms, 28% of the people questioned would prefer it to be situated in a rural village area.
This contrasting view signifies that some potential homeowners prefer a more hectic lifestyle associated with the city, whereas other buyers are looking for a more peaceful area to come home to with vast land and living space.
Here are the benefits of purchasing a two or three bedroom home in a city or in the countryside:
City Living:
If you live near to a busy city you are more likely to live closer to your place of work and therefore commuting will be less expensive.
Living in a city gives you many different ways to spend your free time. There are often many theatres, restaurants, shops and many ways for you to be entertained.
Country Living:
Living in the country is less polluted and it's likely that your home will be surrounded by beautiful scenery to enjoy.
Despite countryside areas being more remote, they are generally safer areas as the crime rate is much lower.
Wherever you are planning to move, help is at hand! Contact Robinsons Removals for a stress-free and professional move to your new home.
Photo Credit: Pexels