How To Avoid Stress While Moving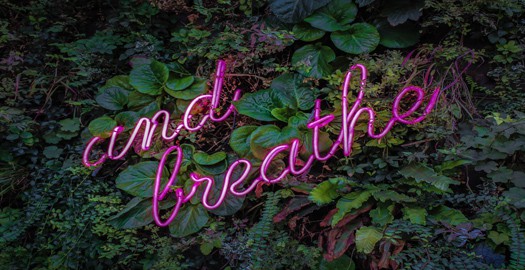 Moving house is seen as one of the most stressful things that can happen in your lifetime. The uprooting can leave even the most relentless of people feeling jaded, and the stress that comes with it is often difficult to manage.
We know just how much of an inconvenience moving can prove to be, and there are obviously times where stress is a by-product of moving. Thankfully there are ways to plan and minimise the stress, leaving you feeling calm, collected, and comfortable with the process. Take these steps early in the moving process to reduce the hassle that builds up closer to your big move date.
Have a clear out
A great way to start is deciding what you need and what you don't. You'll find that your house has built up a pile of unwanted, unneeded accessories through the years and could do with a clear out. See if you can throw out as much as possible to make the whole packing process easier and quicker. Packing excessive amounts can prove to be stressful, especially when there are some items that can be binned. Clear out now to reduce your workload down the line.
Organise
Think long and hard before you begin the packing process, as going into moving with a gung-ho mentality will prove to create more hassle than is necessary. If you don't make plans then you'll feel unprepared once the time comes to begin moving. Don't leave things until the last minute, try to start early and do it bit-by-bit. Why not start by making a to-do list, as it's an effective way of managing your time. Seeing all the chores written out will allow you to prioritise them, and get an early start on some if possible. Leave around 8 – 12 weeks to organise your move, you should have ample time to get everything sorted.
Ask for help
Don't be scared of asking for a helping hand. Nearly everyone has gone through the process of moving house at least once in their life, and friends and family should be happy to lend a hand, even if it's just simple tasks. If you have mountains of furniture and items packed up, try and get some assistance once you've had your delivery at the new home. Many people will be willing to help just for the opportunity to nosey around your new house, so don't feel cheeky asking around. If you're moving far away, having some help can be a great way to spend time with the people you're going to miss when you go.
Make sure you have back-up plans
You can almost guarantee some things will not go according to your plans, but that doesn't mean your move needs to end in disaster. Whether it's having complications packing up before your move, or services like broadband and television deals not being in place upon your arrival; keep a backup plan ready. Think about alternatives to what you already have organised, sometimes you won't be able to stop things falling through, so rather than it resulting in mass disruption, make sure you have an alternative plan at the ready to save the day. Allow yourself time and space for things going wrong to avoid everything mounting up.
Make yourself comfortable with the move
The whole moving process is seen as a headache by many, but it doesn't have to be that way. Getting specialised movers in aids with the job greatly, and gives you one less thing to sort out. Try not to unnecessarily worry about the process, and make sure you get enough sleep and rest.
Have a proper send off. Have a party or spend your last couple nights with your loved ones to say a final goodbye to your home, and feel more comfortable with the impending changes.
Photo Credit: Unsplash