Australia a popular place to immigrate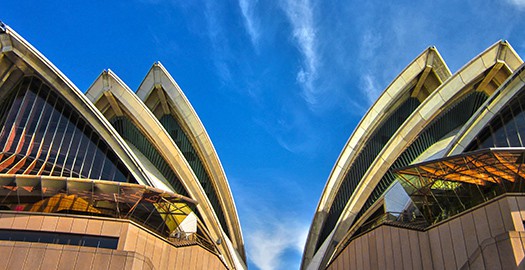 Australia has grown in popularity with the last four months seeing a 60 per cent increase from last year, making it the most popular country for immigrating families from the UK.
The poll by Global Visas today comes after a period of drastic change in the UK which has seen a new government take control of running the country, with finances under increased scrutiny and subsequently unpopular spending cuts announced.
The so-called 'austerity' budget revealed just what would be needed if the UK were to fill the deficit left by the banking crisis, with schools, hospitals and public services all heavily affected. Another problem is the plan to extend the age of retirement which has caused massive aggro within the country.
So with this in mind, many are jumping to the land down under, looking for pastures new. And with a recently revamped immigration system for Australian visa applications, many countries such as Ireland are experiencing increasing numbers wishing to migrate down under.
Mark Pearson, an IT consultant from Guildford and his wife Emily, a primary school teacher, along with 5-year old daughter Chloe only decided to immigrate to Australia recently.
"Following our worries about what we as a middle income family will be expected to sacrifice and concerns over Chloe's schooling, we both decided that Australia was just a much better option than staying in UK."
The school system is very similar to that of the UK, however more emphasis is placed upon child development and class sizes are much smaller.
Key industries such as natural resources is seeing a substantial growth in Australia with cities like Durban reporting a 15 per cent rise in foreign nationals going there to work. As this growth continues, there is a need for skilled migrants to support that growth. And those migrating to areas where their skills set is needed, see that new housing project are undertaken, living costs are less and salaries raised to reflect the importance of the workers in sustaining the strong economy.
Bryan Palmer, Director of Global Visas says;
"The fact that Australia is so popular is testament to the growing feeling in the UK at the moment. These spending cuts are going to affect those on middle-incomes the most, why should they and their families suffer when they can do better somewhere else?"
The poll also revealed that Canada was close on the heels of Australia as the 2nd choice destination for immigrating Brits, while South Africa saw a slight decline for UK applications on last year.
If you are looking to move abroad and need help with the shipping of your personal belongings, then why not contact Robinsons removals today. The team are expert in the world of overseas removals and can help you plan your big move with your personal belongings arriving safely at your final destination.
Photo Credit: Pexels