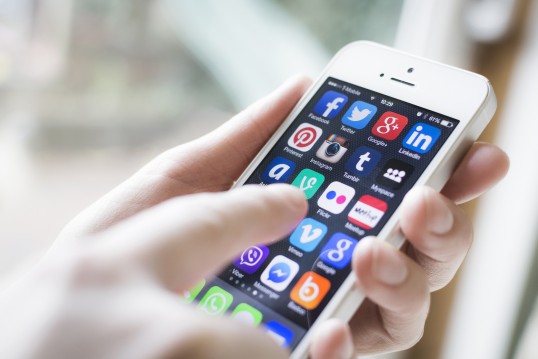 Are you planning to move house soon? Whether you're searching for a new home or apartment or preparing to move into your new house, preparing ahead of time is an excellent way to make moving day a less stressful experience.
Did you know that it's possible to do a lot of the pre-move preparation using your smartphone? From finding your new home to planning moving day, there's an app for just about every task related to moving into a new home.
From property search tools to maps showing how safe your new neighbourhood is, we've put together a list of 10 essential smartphone apps that make moving day an easy, stress-free experience.
Rightmove

Do you need to search for a new home or apartment? Rightmove is the UK's most popular property listing website, with more than 49,000 commercial properties and homes for sale and to rent across the entire UK.
Easily search for properties in your price range and customise your search to only show results within a certain size bracket, neighbourhood, public transport route, postcode and more.
Rightmove's huge database of property listings – it even has commercial property for if your business is moving – makes it the only place you'll need to look to find a great home to move into.
Available for iPhone, iPad and Android.
Crime Map: England and Wales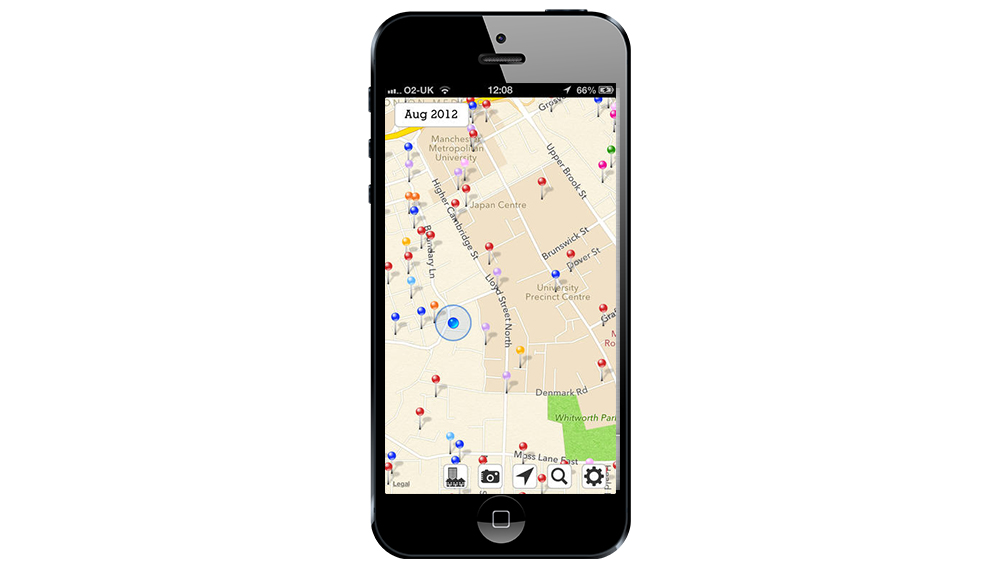 How safe is your new neighbourhood? Nobody wants to move into an unsafe area, especially if you're moving into a larger home to give your children more space for growing up.
Crime Map: England and Wales uses the UK Police database to show statistics for a wide range of neighbourhoods. From petty theft to violent crime, you can quickly learn the crime rates for your neighbourhood and its relative risk factor.
As well as showing the location of crimes and the statistics for each area, Crime Map: England and Wales lets you compare your neighbourhood's crime rate against other parts of your city or against the national average.
Available for iOS and Android.
Mapumental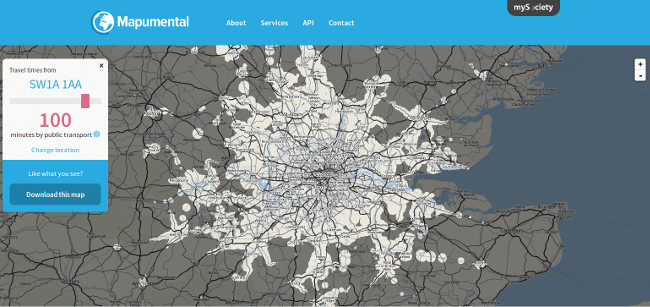 How long does it take you to travel to and from work each day? Many people move to be closer to their workplace, only to find that their commute has actually gotten longer because of train and bus transfers or congested traffic.
Mapumental is an app that lets you search for properties based on how long it takes to travel from them to work. Instead of searching by distance, you search based on time – specifically, the time involved in driving or catching a bus or train to work.
If you have a busy schedule and need to be at work nice and early, Mapumental is a great tool for weeding out properties that extend your commute or force you to get several transfers on the way to the office.
Web based, although it scales to fit your mobile.
TIM Property Inventory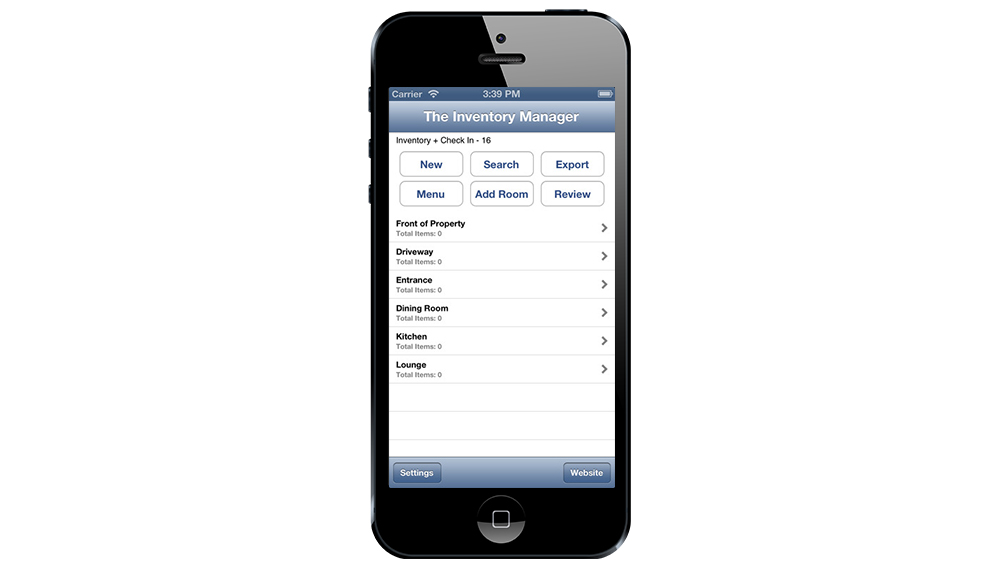 TIM is a fantastic inventory app that lets you record everything you need to move to your new home. Easily make an inventory of your home's items and categorise them based on the room they belong in.
Thanks to its simple interface, getting around TIM Property Inventory is simple. Add items as you pack them to make decorating and furnishing your new home as simple as possible once moving day is over.
Available for iOS and Android.
Moving Planner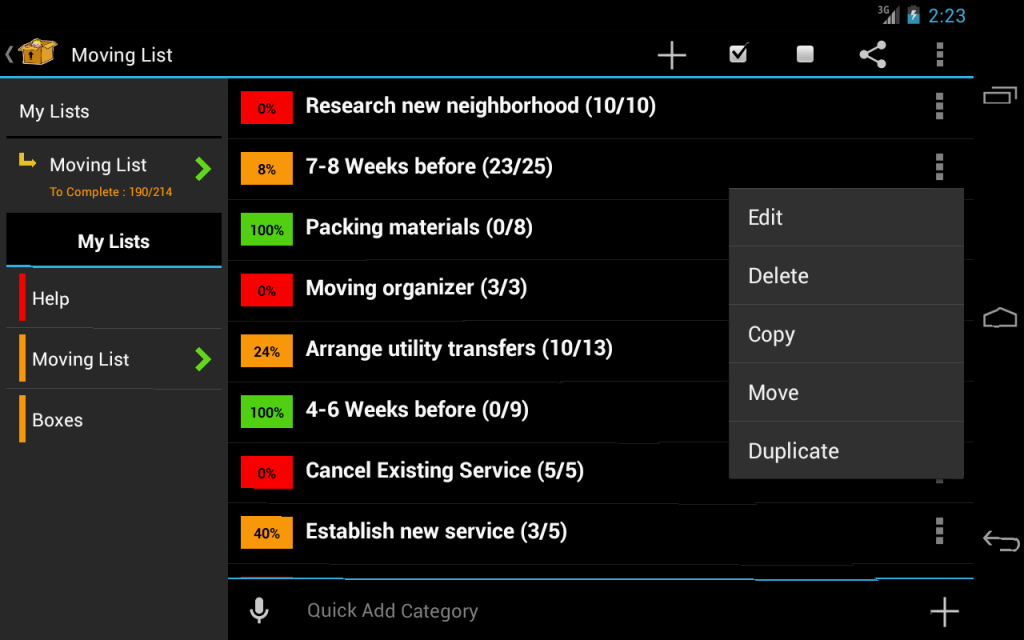 Moving Planner is an ultra-detailed moving checklist application that lets you create tasks, to-do lists and other plans for moving day. Plan out your move weeks ahead of time and allocate specific tasks – from packing to vacuuming – to specific dates.
As well as letting you create a pre-move schedule, Moving Planner lets you create a full inventory of your items. Sort items into boxes within the app so you've got a list of every box's contents to unpack as soon as you arrive at your new home.
Available for Android.
Around Me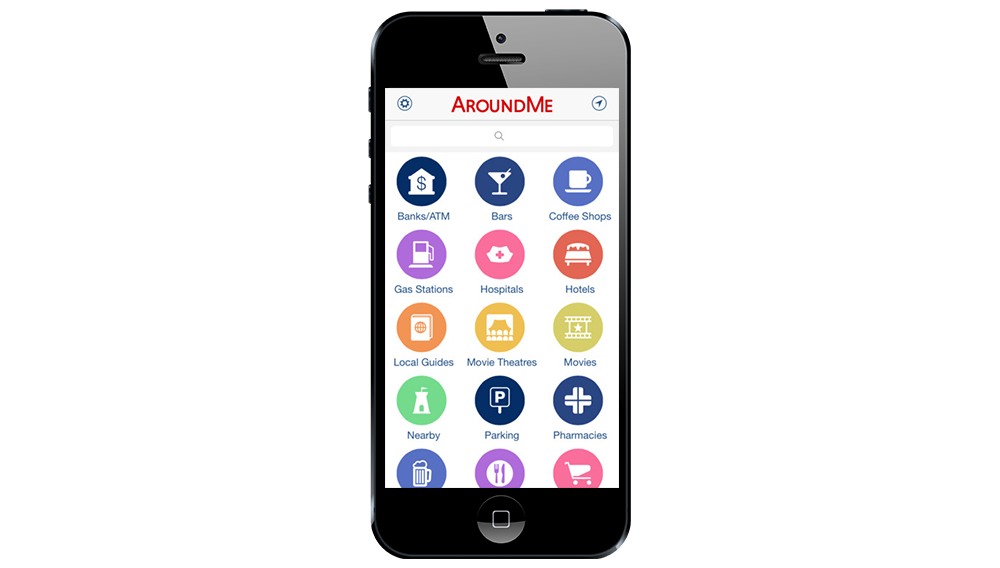 How well do you know your new neighbourhood? From cafés and restaurants to your new local doctor, Around Me is a helpful app that lets you search for shops, businesses, petrol stations, hotels, parks and other locations near your home.
Learning your way around your new neighbourhood is often one of the hardest aspects of moving. Around Me makes it simple by letting you search for anything you need, whether it's a discount supermarket or the local hair salon
Available for iOS and Android.
Moving Van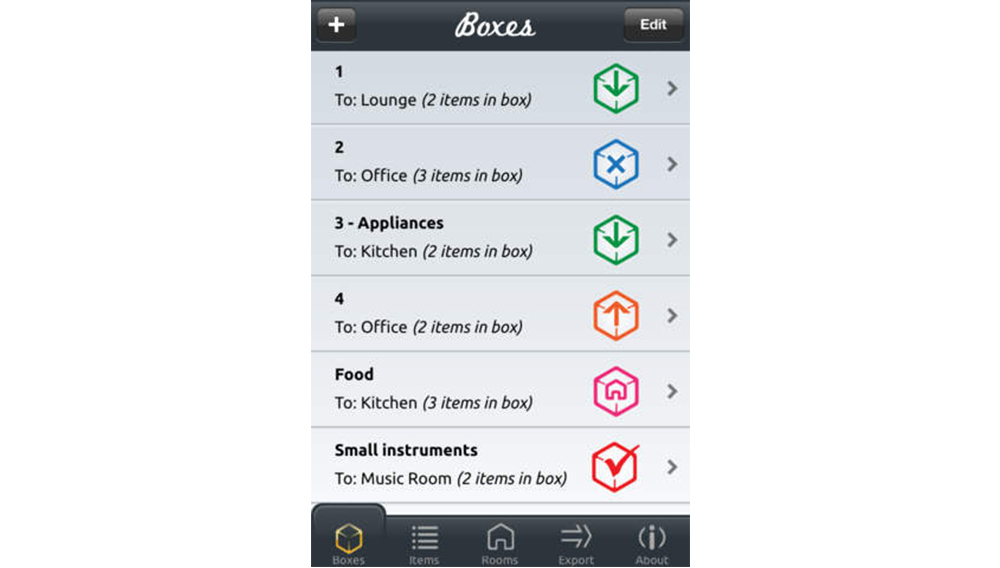 Is there anything more frustrating than unpacking unlabelled boxes after you've moved house? Moving Van is a great app that lets you create an inventory of each box you pack, making it easy to work out which boxes to unpack first.
Create a complete list of each box's contents and categorise boxes into rooms and purposes. Pack all of your cooking equipment into one box or pack a different box for each bedroom's linens.
Available for iOS.
Bubble Level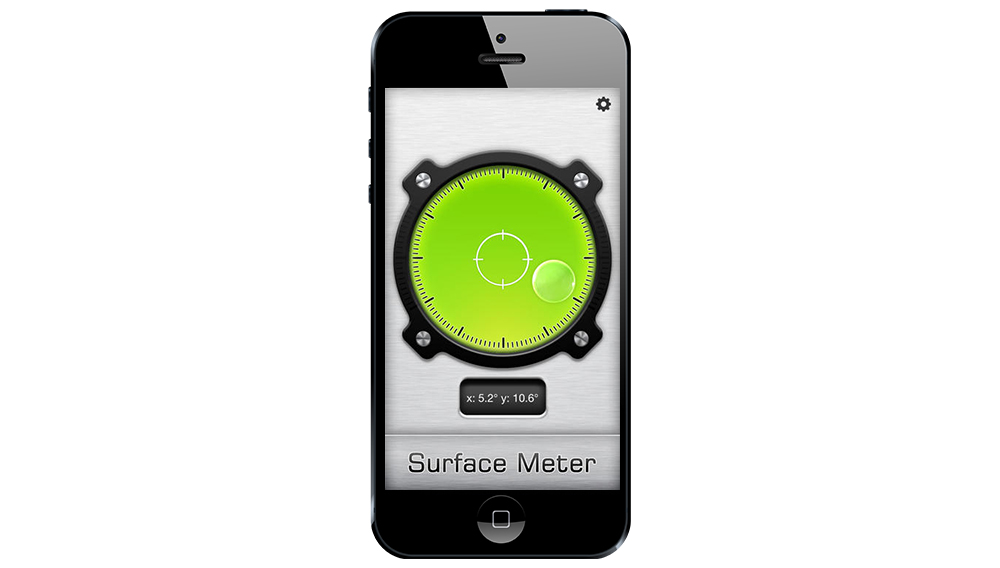 Do you need to hang paintings or photos in your new home? Bubble Level is a great app that does exactly what its name says – display a digital bubble level that you can use to make sure your paintings and photos aren't crooked.
Although it's not quite as accurate as a real level, Bubble Level offers a reliable guide for hanging up artwork in your new home. Use it carefully and you'll never deal with a crooked painting in your living room or hallway again.
Available for iOS and Android.
UKMortgages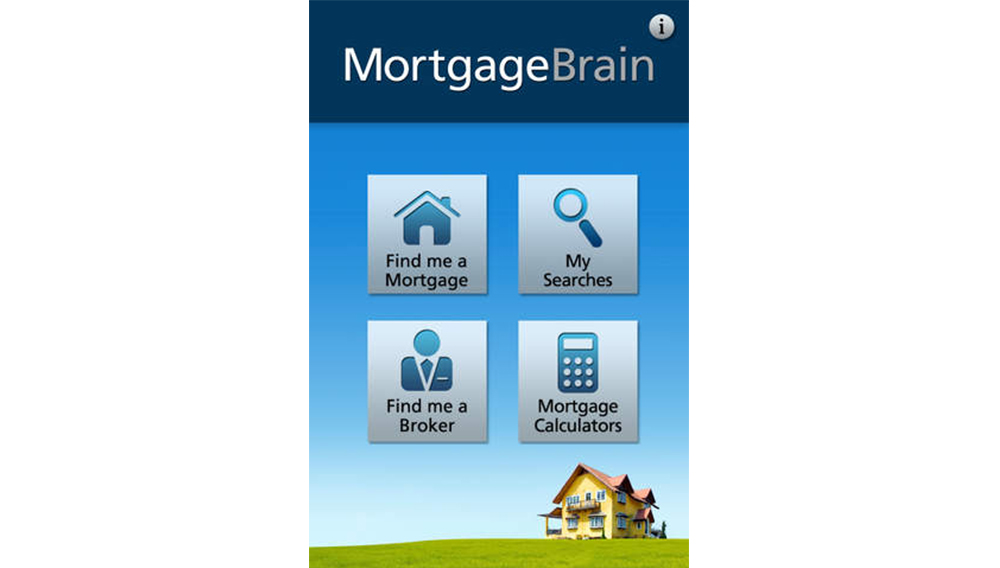 Buying a property almost always involves taking out a mortgage. Instead of using your home computer or a mortgage broker to find a mortgage, you can compare a range of mortgage providers using the UKMortgages app.
Quotes are updated twice daily to ensure you always receive up-to-date financial information. A wide range of calculators are included with the app, making it quick and easy to find a mortgage that's suitable for your property and your budget.
Available for iOS and Android.
Dulux Visualiser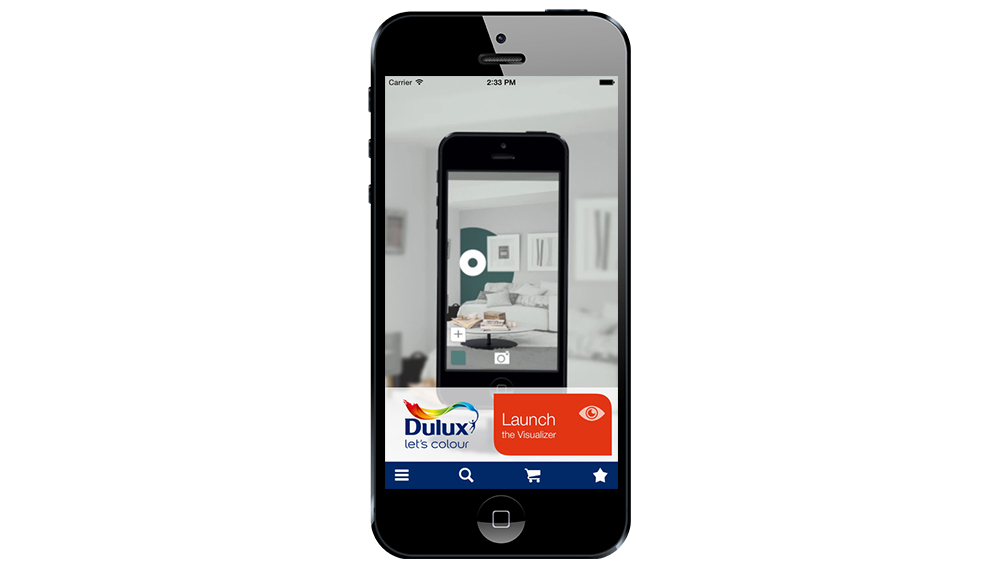 Does your new home need a colour refresh? If you're repainting your home's walls and ceilings in a different colour, use the Dulux Visualiser app to test hundreds of different colours before you make a decision.
The Dulux Visualiser lets you capture an image of your own room and decorate it in a wide range of different colours. Once you find a combination you like, you can add it as a custom colour scheme and buy the relevant paints at your local Dulux shop.
Available for iOS and Android.