The 10 Commandments of a House Move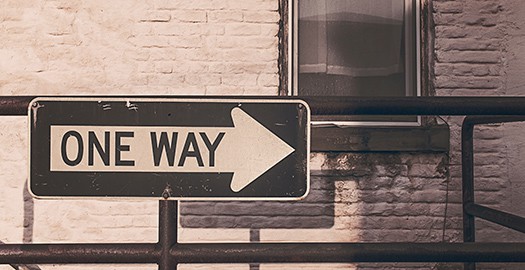 The 10 commandments are a set of biblical principles relating to ethics and worship. They appear in the Christian bible as well as Jewish scriptures and Jewish people call them the ten sayings. They are fundamentally a set of laws and rules which tell people how they should live.
But there are also 10 commandments of moving house which homeowners should abide by in order to ensure a stress free, comfortable removal. By following them you will have an easy- going, straightforward move.
Here are our top expert instructions:
1.      Call in the professionals
Moving house is one of the most stressful experiences in a person's life and therefore it is imperative that you hire expert assistance in the form of a moving company. We recommend you to always employ a removal firm that is accredited by the British Association of Removers (BAR).
If you are moving furniture, it is ideal to use a company accredited by the British Furniture Manufacturers (BFM Ltd). Robinsons is accredited by both.
2.      Stick to the moving date
Choosing a moving date is important; try to avoid weekends or bank holidays and opt for off-peak times. Make sure you stick to the date after the contracts have been signed so you have something to work towards.
3.      Insurance
Insuring your possessions is vital. During transit, accidents can occur no matter how securely you package your items. Cover yourself for costly breakages.
4.      Organisation
It is crucial to be organised on the day of the move. It is an impossible task to try and look after the kids, pets and instruct the movers so try to delegate tasks and be organised. Perhaps someone can babysit the children or dog sit whilst the moving men are coming in and out of the house?
5.      Clear out
Use the opportunity to have a clear out. It is waste of resources and time to move belongings that you haven't used in the past year. Take advantage of the move and have a clear out when packing.
6.      Contact energy suppliers
Make sure to contact all your energy suppliers and disconnect them before moving. Get in touch with the electricity, gas and water provider as well as the internet supplier. If you have cable, you will also need to notify them in advance that you are moving premises- you may be able to just take the service with you.
7.      Change personal details
As well as the energy suppliers, you also need to notify all your other utility providers of the change of your address. Otherwise, they will carry on sending your mail to the address after you have moved. Companies include the bank, doctors, mobile phone, and newsagent.
8.      Ecological
During every stage of the move, try to think of the impact on the environment. Are the moving materials and packaging sustainable? Bear this thought in mind when moving; can anything be reduced or recycled.
9.      Storage
You may want to consider storing some of your belongings. If you are moving house and you need to store some of the bulky items somewhere in the meantime just whilst you get the space prepared, many storage facilities are available at affordable rates.
10.  Documentation
It is important that you keep all moving-related documents together in one file so nothing gets lost during the transit. You may want to keep your passports, driving licences, insurance policies and other documentation in the same place as often these are expensive to replace.
Photo Credit: Pexels