Frequently Asked Questions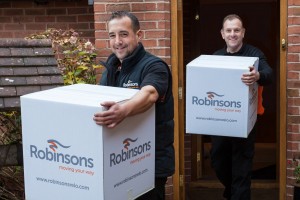 How much time is there between enquiry and booking?
Generally at least two weeks, especially during our busy periods (summer and bank holidays). Less time is needed in the winter months.
How do I arrange a quotation?
It's easy – call your nearest office to arrange a free property survey. A brief visit allows us to assess factors such as the volume of goods we need to move, access to property, type of packing required.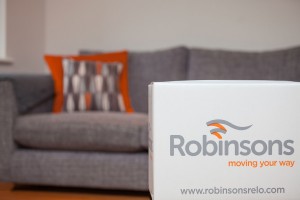 Do we have to pay a deposit?
No, but we do need full payment seven days before the move.
Can we provisionally book a moving date?
Unfortunately we can't take provisional bookings. A completion date has to be confirmed.
Will Robinsons disconnect my washing machine?
No. We take care of most things, but that's something you'll have to sort out yourself before moving day.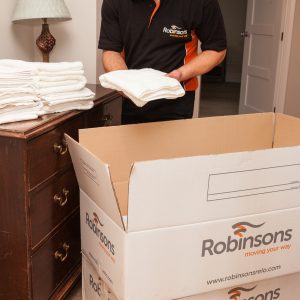 Will you do all of my packing and unpacking?
Yes, but only if you want us to. It depends entirely on your preferences. We can carry out a full pack or a breakables-only pack. Both are cost-effective, but if you choose to, you can pack by yourself.
Can you transport my plants?
Yes. We can transfer your greenery, though not into storage.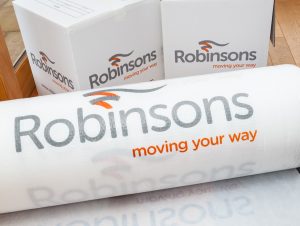 What will I do with the empty boxes?
Once you have finished unpacking, just call the Robinsons branch that moved you to arrange collection.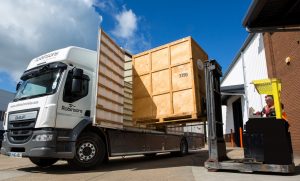 What if we need to store our furniture/other large items?
We can arrange storage for any quantity or duration. We're not just removal experts, we're storage professionals too!
Do you belong to any professional organisations?
Yes, both in the UK and internationally. We're members of the British Association of Removers (B.A.R.) and founder members of internationally recognised industry associations OMNI and FIDI. This means we work with overseas members to ensure you get the same high quality service across all continents.
Are your staff fully trained?
Robinsons has a highly skilled workforce. We're committed to providing regular and ongoing training so that all staff know the latest packing and handling techniques.
Moving house with cats, dogs, fish and reptiles
If you're moving with a pet, we've created a series of special guides dedicated to helping you move with your favourite sidekick. Each guide gives you practical tips on how to make your move successful. If you're moving abroad with a pet, our International Removals FAQ will help you out there too.
More about

International Removals