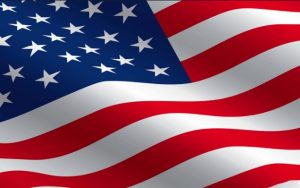 America, the States, the U.S. – whatever you choose to call it, moving to the USA can be an exciting prospect. When visualising your journey across the pond, stress shouldn't be in the picture.
Robinsons are highly experienced in hassle-free moves to the US. Over the years, we've assembled a specialist international division. They'll advise you of everything you need to sign, pack, fill in and more. You'll have a personal Move Manager, a point of contact from the beginning to the end of your journey.
The US have particular immigration requirements. Did you know that packing goods yourself could actually cost you and cause delays at US Customs? To avoid unnecessary stress, Robinsons offer packing services. We can also advise you on the best methods of shipment and help you complete all necessary paperwork.
What can I do with the things I can't take?
We offer secure storage facilities for things you may have to leave at home. This includes alcohol – any shipment arriving at a US port containing foodstuff requires pre-clearance.
Even with a pre-clearance, you'll need a comprehensive inventory for wine and alcohol, so our advice is that unless it's something you can't be without, you might be best to leave it in the UK.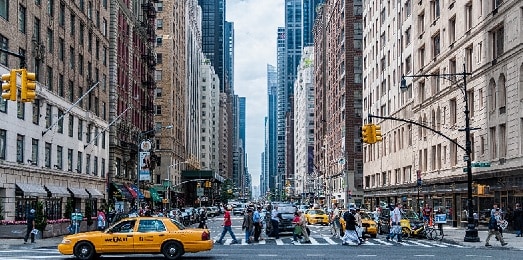 How long will it take to ship my possessions?
With America being so vast, transit times can vary.  We quote the following shipping times:
7-12 days for New York
14-15 days for Miami
25-29 days for Los Angeles
Why choose Robinsons?
Whatever the demands of your move to the US, over 100 years of experience qualifies us to lend a hand.
Our partners in the US match our quality of service. We're members of international trade associations FIDI and OMNI, which means that we can rely on our overseas partners to operate to the same high standards as us.
Robinsons Relocation is a member of the Movers Trading Club (MTC). MTC is a Foreign (non-USA) based NVOCC registered with the US Federal Maritime Commission, organisation number 013636, for whom Robinsons are acting as authorised agents in relation to the Ocean freight element of your move.
Raring to go? Start your journey with a free, no obligation quote, by filling in the form above. Or speak to one of our staff about removals to USA.
More about

International Removals