Commercial and Business Removals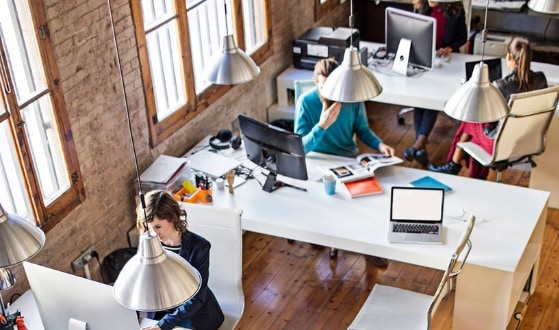 Moving offices can open many doors to exciting new opportunities for growth and should be a time of great excitement.  Yet for so many business owners, moving office can be a complicated, time consuming and stressful journey into an unknown world.
However, it doesn't need to be.
Robinsons business moving division specialises in office and commercial removals in both the private and public sector. We understand that any downtime in your business costs you money, and it is why any move, from a simple office space to an entire building, has to be worked around your needs.
Achieving a successful office move requires thorough planning and calling in the help of an experienced and respected removals company.
4 reasons why you should call in Robinsons for your next office move
Businesses undertaking an office relocation and employing the help of a removals company can benefit from physical help with lifting, carrying and loading as well as practical advice for packing and unpacking.  Choosing a professional removals company with a proven track record of high customer satisfaction and success will make a huge difference to your moving experience and should be top of your list of priorities.
So why choosing Robinsons ? "We are an accredited member of the British Association of Movers (BAR) and this means that we have the necessary training, expertise and experience to carry out your office move," advises Anthony Robinson of  Robinsons Relocation.
Organising an office move is no easy task and can be extremely stressful without a clear process in place.  Having a professional removals company like Robinsons on board will allow you to supervise the overall process but without the pressures of having to work out the logistics of getting your items out of your old office space and into your new one. If you are overwhelmed and not sure where to start, then let us take over and we will ensure you keep focused on what you do best: running your business.
When choosing a removals company, it is important to ask about their insurance policies and make sure you understand the procedure in case you need to ever make a claim. At Robinsons, we are able to insure your items during transit, for an additional fee.  With so much risk involved when moving expensive office equipment including damage, loss and theft, this extra service provides reassurance that your items are covered and you won't be out of pocket.
Hiring a professional removals company is essential for a move of this magnitude, safeguarding you from any critical mistakes that may arise further down the line and result in downtime for your business. As a professional removal company, we are be able to supply you with the correct boxes and moving supplies to help you keep your computers and other equipment safe and properly organised throughout the relocation.  Furthermore, we work with trusted partners and specialists to help ensure that your IT infrastructure is disassembled and re-assembled as efficiently as possible.  If you have any concerns or worries,  just ask our business moving specialists: they are experienced movers and solving your problems is their mission.
About to move offices?
For generations, we've helped businesses move their way and we would love to do the same for you, so give us a call today on 0800 521 541 and speak to one of our local office move specialists.
More about

International Removals