Scotland Opens the Country's First Animal Border Inspection Post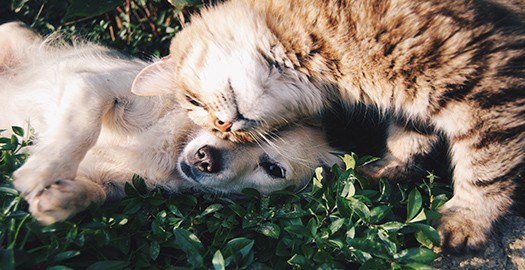 Moving abroad is an exciting time in any person's life but it can become stressful and exhausting with the amount of work that is involved. And the whole process can be made even harder when moving with pets.
For years all domestic animals from certain EU countries had to spend six months in quarantine when the owner was moving overseas. They were kept under strict UK anti-rabies legislation as long as they met certain health criteria however, the Pet Travel Scheme came into force in 2001 and this meant they no longer had to do so.
But now furry friends can be flown in and out of Scotland for the first time after Edinburgh Airport opened the country's very first animal border inspection post.
Jet-setting pets now have a passport into Scotland and all animals can be reunited with the owners within hours of touch down as long as have a valid EU health certificate and comply with the Department for Environment, Food and Rural Affairs (Defra) regulations.
Beforehand…
Up until now, all pets have had to be flown out from Gatwick, Heathrow or Manchester which means owners have had to pay the driving costs to travel down south to pick up their pets. The detour has resulted in several days' separation which can cause stress on the animal as well as the owner.
Now…
Since the 2001 Pet Travel Scheme came into place, more than 600,000 dogs, cats and ferrets from approved countries have come into and out of the UK. They can enter without entering quarantine proving they meet certain health conditions.
Defra conditions state:
Pets must be micro chipped
Vaccinated against rabies at least 21 days before travel
Dogs must have tapeworm treatment 1-5 days before arrival
Animals must travel with approved transport on an authorised route
Whether you are moving in or out of Scotland, make sure you employ professional help. Robinsons Removals specialise in international removals so we can help you and your pets have a simple and straightforward house move.
Learn more about moving overseas and top tips on travelling with pets with our expertise.
Photo Credit: Unsplash