Robinsons at the Lincoln Antique Fair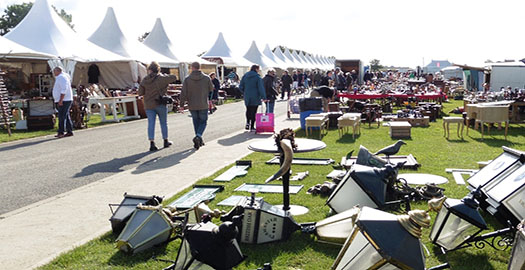 Starting from humble beginnings back in 1995, the world famous Lincolnshire Antiques & Home Show has grown in size and popularity over the years to become one of largest International Antiques and Home events in Europe.
As well as enticing numerous buyers from across the world, this event regularly attracts the attention of well know television shows such as Bargain Hunt and Put Your Money Where Your Mouth Is, who use the venue to film some of their latest episodes.
Robinsons has been attending the fair for the last twenty years and has a loyal customer base who, thanks to our worldwide coverage and attention to detail, regularly ship with us.
So you can be sure your goods, whether it be a collection of antique crystal or an entire room full of furniture, will be in safe hands.