Earlier this week, removals vans pulled up at one of London's most well-known and heavily guarded addresses. With a new Prime Minister and Cabinet in tow, the UK's biggest newspapers and most active photographers were out bright and early, each possessing zoom lenses, extendable microphones, and camcorders en masse.
David Cameron and his family initially moved into the home's upper flat, awaiting renovations for the bottom floors and the installation of a more extensive home office. The office removals effort seems slightly strange for Cameron, who has previously prided himself on the minimalist decoration of his previous residence, located in west London.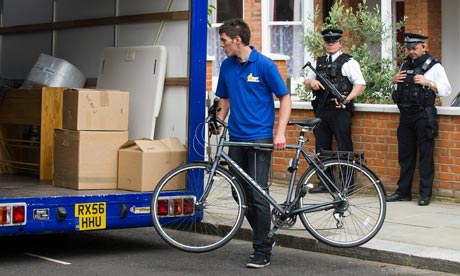 Aiming to avoid the constant security and business of Number Ten, the Camerons will maintain a weekend residence outside of London. The family, as with all previous Prime Ministers' families, will have access to a large 16th Century manor a Chequers Court. It's unknown how long it will take for the family to move their possessions into the country mansion, although their Danish furniture and modern artwork will no doubt look slightly out of place.
The Camerons aren't the first family to turn down Number Ten in favour of a larger residence. Tony Blair chose the Number 11 serviced apartment, claiming that the official residence was too compact for those with a family.