Moving House: £45 Million Euro Lottery Winners Buy New Home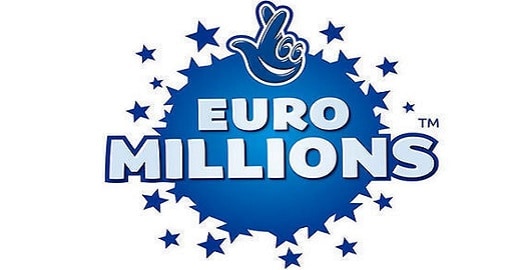 The young British couple who scooped a cool £45million on the Euro Millions lottery have, after declaring that they were going to buy themselves their dream home, finally moved out.
They left their £80,000 two-bedroom semi detached house that they moved into only last year and have most definitely moved up the property ladder. However, if you had in mind that they had bought a new multi-million pound house, then think again.
They bought themselves a £249,000 house on a cul-de-sac in Nottinghamshire. The couple, both 22 are said to be delighted with their new house however, many people may be shocked at their choice of house. With a housing estate and a main road on either side it's what some people wouldn't call idyllic, certainly not where you would expect two 22 year old multi-millionaires to move to.
After getting a UK removals company to help them move all of their belongings over to the new house, the couple then pledged to give their 'bestest friend' a nice little hand out of £1.3 million. They initially said they would give him £1million but after he said he would use the money to pay off his parent's mortgage and to help out his brother they offered to give him more money.
Finally, their new neighbours were said to be astounded at their choice of home. Speaking about the couple's decision to buy the house, one neighbour said 'Why buy this when you could buy yourself a mansion?
If you're looking at moving house, whether it be abroad or somewhere in the UK, you should contact Robinsons International Removals about helping you move.