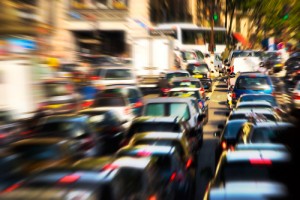 A Scottish footballer has been told to move house by his doctors to cure his nagging hamstring problem.
The Celtic starlet James Forrest has been ordered to move closer to the training ground to help his injuries.
The club physios advised the sportsman to move from Prestwick to Glasgow because it was believed that the hour and 20 minute commute was causing fitness woes.
The 20 year-old, who was bestowed Scotland's Young Player of the Year award, would sit in the same position for hours on end whilst driving to and from training sessions and the medics believed that it was affecting the back of his hamstrings.
Driving can take its toll when commuting to and from a job and since moving into a new flat the footballer is said to be feeling a lot better.
Only recently a study revealed that long distance commuters are more likely to be fat and that travelling long distances can affect your health. Research by the Washington University in America found that there is a link between how far people drive and their weight and that people who spend a lot of time behind the wheel have lower cardiovascular fitness and higher blood pressure.
The survey, which involved over 4,000 Americans, showed that those who commute more than 15 miles are less likely to have the time to get fit than people who commute shorter distances.
Do you travel a long distance to and from work and find that when you finally get in you are too tired to exercise? Driving can have a big impact on your health, as evident of the story and the new findings; so if you are struggling to remain healthy due to driving for hours on end, perhaps moving house is for you.
Robinsons can help you relocate within the UK to be closer to your work and we can aid from the very beginning with the packing and transportation to the storage and insurance.