Estate Agents Claim That a Great Local Pub Boosts the Value of a Property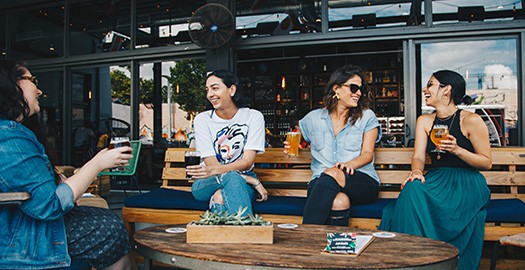 Living near an award-winning community pub can increase the value of your home, according to some estate agents.
In a recent article it was claimed that the house value of a property and its neighbouring properties is boosted if there is a good local pub located down the road.
Estate agents report that homebuyers are increasingly checking out the local pub before moving into a new area to ensure that the food, drink and atmosphere is inviting.
Moreover, a good local reportedly adds to the attractiveness of a town.
So if you're selling your house and your local pub is fun and popular, that is an added bonus and it allegedly makes homes sell easier!
If you are considering hiring removals services and relocating to another part of the UK, you may want to explore the area and its amenities beforehand to find out what is has to offer such as the schools and shops.
Robinsons International Removals can help you with the packing and moving process so you can spend time instead on scouring the area to ensure that it is right for you and your family.
A top tip is to drive there and stay for the weekend to check out the local parks, cinema, attractions and restaurants to make sure that you are content with its way of life. Moving to another part of the country is a big decision and not one to be taken lightly or without research.
Who knows, the place in which you are thinking about moving to, Robinsons may have moved someone there so we may already have an in-depth knowledge of the area to help you. And this also counts for overseas removals as this is harder to visit beforehand; so one of our international divisions will be able to give you all the info you need before moving.
Photo Credit: Pexels