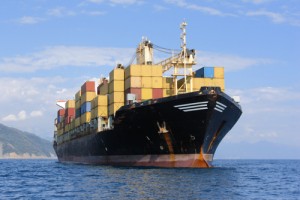 BMW will reportedly ship thousands of new cars to London for the 2012 Olympics.
As an Official Automotive Partner of the Games, the car manufacturing company will ship 4,000 brand new vehicles to England's capital to escort VIPs and officials to events.
The fleet of cars being shipping into the UK from factories across the world is said to include more than 3,000 3-Series and 5-Series saloons. The automobiles will be transported over the next six months and are intended for politicians and dignitaries.
However, it is reported that the news doesn't bode well with the Olympic Games' green credentials as spectators across the city are being urged to abandon their cars and use public transport.
Jenny Jones, a member of the London Assembly for the Green Party, told the Daily Mail: "Four thousand vehicles seems lunatic when we have such a good public transport system. I can understand a few officials need secure transport but 4,000? Shipping new cars in from Germany is also extremely bad news for the environment."
It is expected that certain celebrities and officials will be given their own personal chauffeur and BMW during the Olympics
Robinsons overseas removals are experts in shipping furniture and antiques as well as cars, so if you need help is transporting your vehicle to another country, get in touch today.
When timing is crucial, we provide a fast, efficient and secure global shipping service to meet your needs. There are various ways to ship a car overseas but Robinsons International removals vast experience can ease the process and your dedicated Move Manager will guide you through all steps.