If you enjoy working for an organisation that thrives on values such as teamwork, integrity, responsibility, encourages personal growth and celebrates achievements, then we think you would enjoy working for us.
Working At Robinsons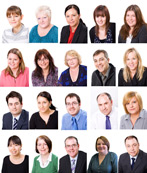 In the same way that the moving experience is not just about providing the right type of removal vehicle or the right type of packing material, working for Robinsons is not just about providing the right desk or company car – it's about the friendliness, commitment and dedication of our people. That is why we remain one of the most trusted names in moving, as well as one of the most genuine companies to work for.
Whether your interests lie in finding a practical hands-on role working locally or in different locations across the country, or you enjoy providing a real moving solution to customers, the opportunities at Robinsons are as diverse as the people who work here.
We are looking for people who have good communication skills together with a friendly personality and 'can do' attitude, common sense, the ability to work in a team but also show that little bit of an entrepreneurial spirit, commercial awareness, energy, resilience and adaptability. But above all, we are looking for people who believe in really looking after our clients and putting that into practice.
Sales Administrator (National and European Moving Solutions)
Position: Moving Specialist
Location: Redditch, Worcestershire
Hours: Mon – Fri 37.5 hours per week
ROLE:
Internally we call this role a 'Move Manager' but think of it as a Sales Administrator/Customer Services Advisor. You will work within the Domestic & European Moving Services Business Unit, manage the move from enquiry through to delivery in all aspects of customer service and administration.
The role is office based, covering enquiries and orders generated from UK consumer market, operating from Birmingham (Redditch) office.
This role is heavy in admin with an element of sales but all wrapped up in great customer service. Working in a team of 6 you will look after people wishing to move from one part of the UK to another, or from the UK into Europe. You will handle the job from the initial enquiry right up to the invoice point.
RESPONSIBILITIES:
a) Enquiry taking from phone calls, web enquiries or any other format. Setting up pre-move survey appointments for National Moving Consultant and producing all documentation.
b) Collating information from the pre-move survey (and calculating the quotation if not completed by the Moving Consultant), Generating the quotation documents, sending to client.
c) Follow up quotations where required.
d) Process Orders including booking in with Operations across our 7 sites and sending all documentation.
e) Invoice all Orders and follow financial procedures.
f) Provide key point of contact for clients and ensure high level of Customer Service is delivered throughout the move process.
g) Ensure high levels of customer service and quality care for all clients and customers that come into contact with each Business Unit team.
h) Ensure good relationships are maintained with all colleagues, effectively working as part of a team by being prepared to be flexible and work in the best interests of the Company.
ESSENTIAL SKILLS / EXPERIENCE:
a) A high degree of influence and the ability to working in a Sales Support / Sales Administrator environment.
b) Customer service solution focused, and be able to follow systems and procedures.
c) Great attention to detail.
d) Good solid UK geography and helpful if they know main Europe destinations.
Please forward your CV to recruitment@robinsonsrelo.com along with a covering letter detailing the reasons why you think you will be suitable for this role.